FAIRPORT, New York – March 29th of 2022 – TekTracking LLC, a railroad asset management technology development company, today announced that New Orleans Public Belt Railway (NOBP) has selected TIMPS to manage their track inspection, maintenance, and scheduling activities at this port serving switching railroad.
"We are very pleased to be selected to provide NOPB with our state-of-the-art mobile Track Inspection platform. TIMPS will modernize the inspection process at NOPB as well as create efficiencies and ensure compliance with FRA 213 regulations."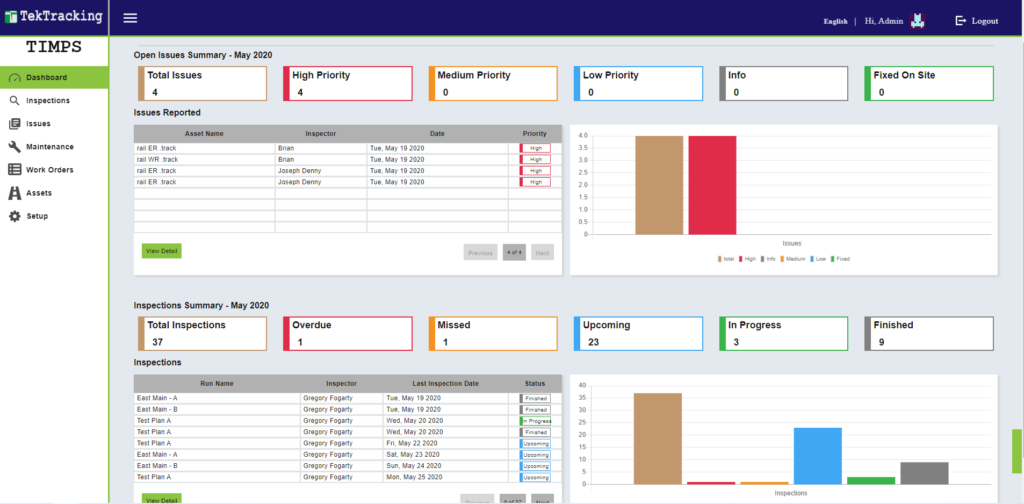 TekTracking's Track Inspection, Maintenance, Planning and Scheduling Software (TIMPS) revolutionizes all aspects of track maintenance. It augments the railroads current track and roadbed inspection process while providing digitized inspection and maintenance reports to support failure trend analysis analytics.
To learn more about the TIMPS, please click here.